There are plenty of exciting things to do in Zanzibar, and an uncountable number of nice places to visit. We are happy to assist you in organizing local activities in Matemwe or to book excursions on the island. If you want to get around on your own we can arrange scooter or jeep hire or taxi service. We have bicycles at the hotel, free to use, for you as a guest.
Below follows only a handful of examples of activities we can help you arrange: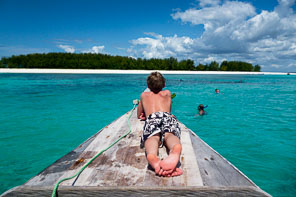 From our beach you can see the small Mnemba Island which is a dream for divers and snorkelers. You will find the most beautiful coral landscape and fishes, in both shallow and deep waters. Dolphins can often be seen around Mnemba so you have the chance to spot dolphins in their natural habitat. On our beach we have a professional dive company that do daily snorkeling/dive trips.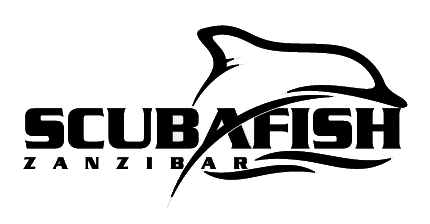 You cannot miss Zanzibar's "capital" – at least not the old town ("Stone town") with its winding narrow lanes. You will find both local places, like the food market, and the more tourist-oriented souvenir shops with fine crafts from the mainland and the island. There are many fine hotels with cafés and restaurants. And don´t miss to see the house of Freddie Mercury, the famous lead singer of Queen!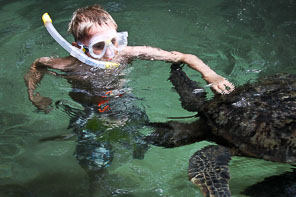 From the hotel it is only 20 minutes by car to the northern tip of Zanzibar, Nungwi, where you find a natural "aquarium" where you at certain times of the year can swim with water turtles and various fish. Afterwards you can study the traditional boatbuilding nearby and also of course visit the beautiful beaches in Nungwi.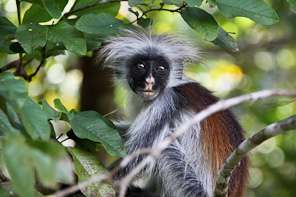 Jozani is a small forest an hour's journey south from the hotel. The most famous attraction is the red-haired monkey (Kirk's Red Collobus), a kind found only in Zanzibar. The monkeys are so friendly that you can safely get very close to them. Additionally, you can take a walk in the magical mahogany forests or in the mysterious mangrove swamp.
Zanzibar is known as the "Spice Island" as the island used to be the world's largest exporter of cloves. Visit a spice farm where you will see how the spices you use in your cooking grows in real life!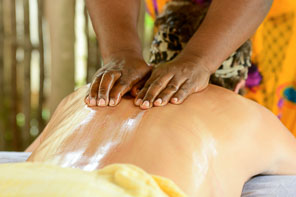 The hotel has equipment for playing volleyball, badminton, boule, Mölkky and horse shoe throwing that you can borrow, when ever you want.
Do you want to play football on the beach? Borrow a football from the hotel, bring it to the beach and you will soon have two full teams of kids from the village, eager to play and show their talents.
Massage and henna painting can be arranged on the beach or in our "banda" (hut).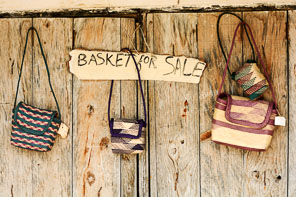 We can also help you organize various activities in our village, Matemwe. The revenue from those activities will go directly to our village development fund. You can have a guided walk in the village, or to the coral reef, visiting development projects for women or visit Tamani Learning Centre, the exceptional school project of our neighbours, the Tamani family.
And much more ….